I take on just a few commisssions each year am very happy to discuss creating bespoke paintings. Contact me here to arrange an informal chat or email me your requirements.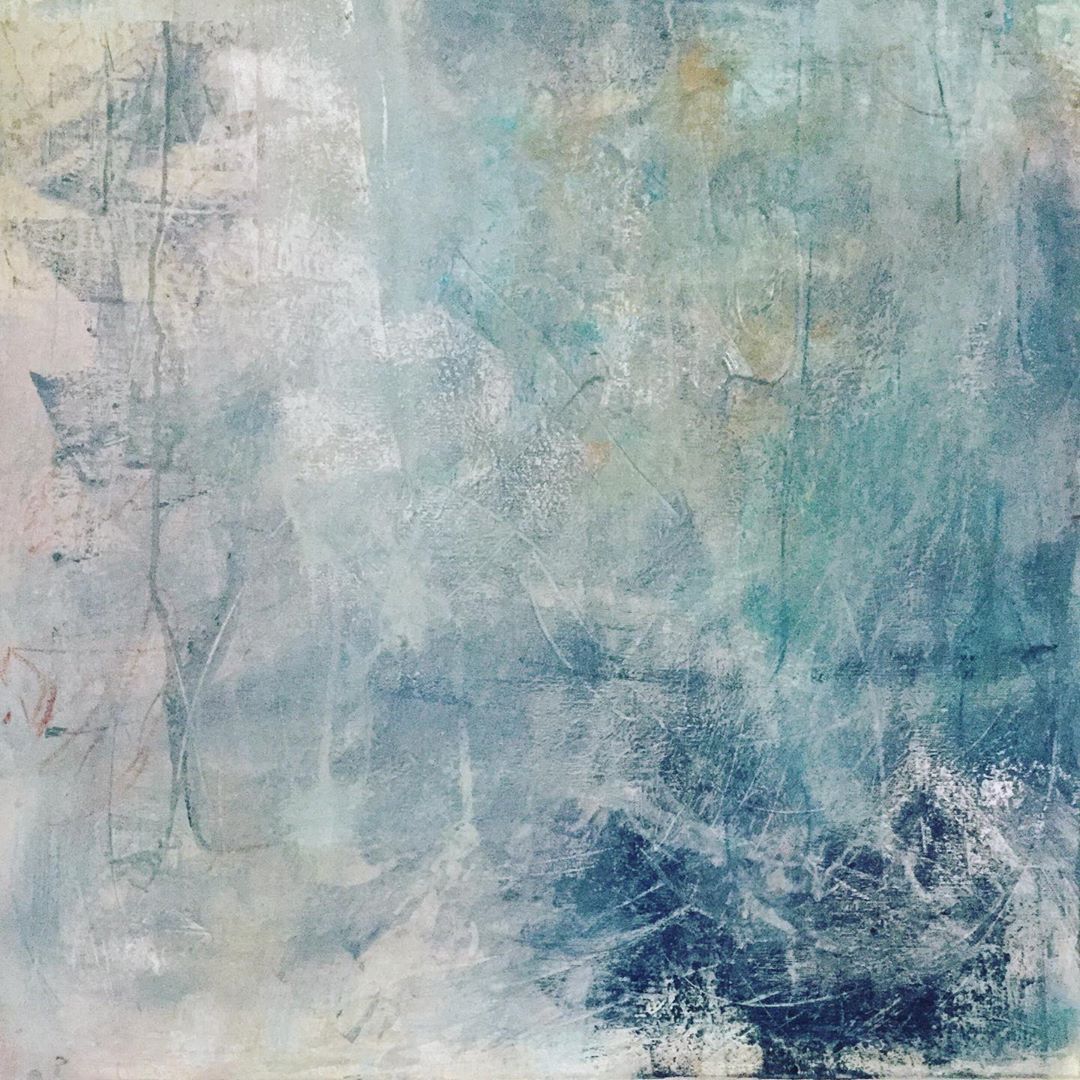 MIXED MEDIA ON CANVAS (Unframed/Framed)
30 x 30 £350 / £450
40 x 40 £550 / £650
50 x 50cm £650 / £790
60 x 60cm £850 / £1050
100 x 100cm £1250 / £1550
Framing included in the above prices will generally be a simple white/black float frame. If an alternative frame is required, any additional cost may need to be applied and this will be added to the final invoice.
Other sizes can be created, please enquire for pricing.
ORDERING
This process can involve as little or as much interaction as you would like. I am happy to discuss requirements and work with clients to achieve a completely unique and personal piece of art. Although timescales vary, once I start to paint, I usually allow 6-12 weeks to complete a painting depending on size and complexity.
Once agreed on the direction you would like the painting to go I order the bespoke canvas and start work. I would keep you updated with progress at various times thoroughout the process and if desired would send images of your painting.to see if you are happy with the direction of the piece. I ask for 30% purchase price at the beginning of the commission as a non refundable deposit, and 70% upon completion. If you are not happy with the painting I retain the deposit and the painting or you can use the deposit to put towards another painting or commission.
SHIPPING
Within the UK pieces are sent by Royal Mail, Parcel Force or courier depending on size and weight. All shipments are tracked and require a signature on delivery. Most UK deliveries arrive within 2 days from time of shipping. Please allow 7 days in total. If you need a piece by a specific date, please contact me first to make sure it can reach you in time. There may be an extra charge for rush deliveries according to your requirements.
What about large or high value artworks?
I appreciate this is a high value purchase – and a piece of work I have spent much time on! It's important for both of us to make sure it is transported safely. Some couriers have limits on dimensions or what they will carry so certain pieces have individual requirements. An estimated shipping charge will be added to your order. I will then contact you via email to discuss specialist shipping options before the artwork is dispatched. According to the delivery service chosen, actual costs may be higher than the estimated cost shown.
Can you ship internationally?
Yes, I can ship to most countries, although it will take longer to arrive depending on your location. Message me with your details and the piece you would like and I can give you shipping options.
Overseas shipments (outside the UK) may be subject to import duties and taxes according to the laws of the destination country. Any additional charges are at the customer's expense. We have no control over these charges and accept no responsibility for additional charges.
Shipping costs contribute towards packing supplies, labour and transit fees.
RETURNS
What if it arrives and I don't like it?
I want you to be fully happy with your new artwork so I offer a Buy-Back agreement.
If a piece is not as you expect, you have 7 days to contact me by email and request a refund. Once a return has been agreed, you are responsible for packing and arranging return delivery using the same service it was sent to you. Once the piece has been safely returned we will refund your payment within 14 days. Payment is refunded minus the 30% deposit and cost of shipping.
What if my piece arrives damaged?
All work is carefully packed and wrapped. If you receive a work that has been damaged in transit, please contact us within 7 days and if possible keep a photograph.
What about Overseas Returns?
At this time we are unable to offer a refund or return on any product(s) sent outside of the UK.