Contemporary Fine Artist Land, Sea and Sky
The Paragon Gallery - Contemporary Landscapes
20 November 2021 - 11th December 2021
"In the contemporary realm of painting, few subjects speak to us as clearly and evocatively as the landscape. By turns visual, psychological and sensual, it can transport us to distant places or immerse us in living memories.
The Paragon Gallery is delighted to announce "The Contemporary Landscape", an exhibition of paintings by some of the foremost artists working in the genre today. Lyrical observation and dazzling innovation await in a selection that draws upon a broad range of approaches to the subject."
4 Rotunda Terrace, Montpellier Street, Cheltenham
GL50 1SW
+44(0)1242 233391
[email protected]
Opening Hours:
Monday 10am - 4pm
Tuesday - Saturday 10am - 5.30pm
Sunday Closed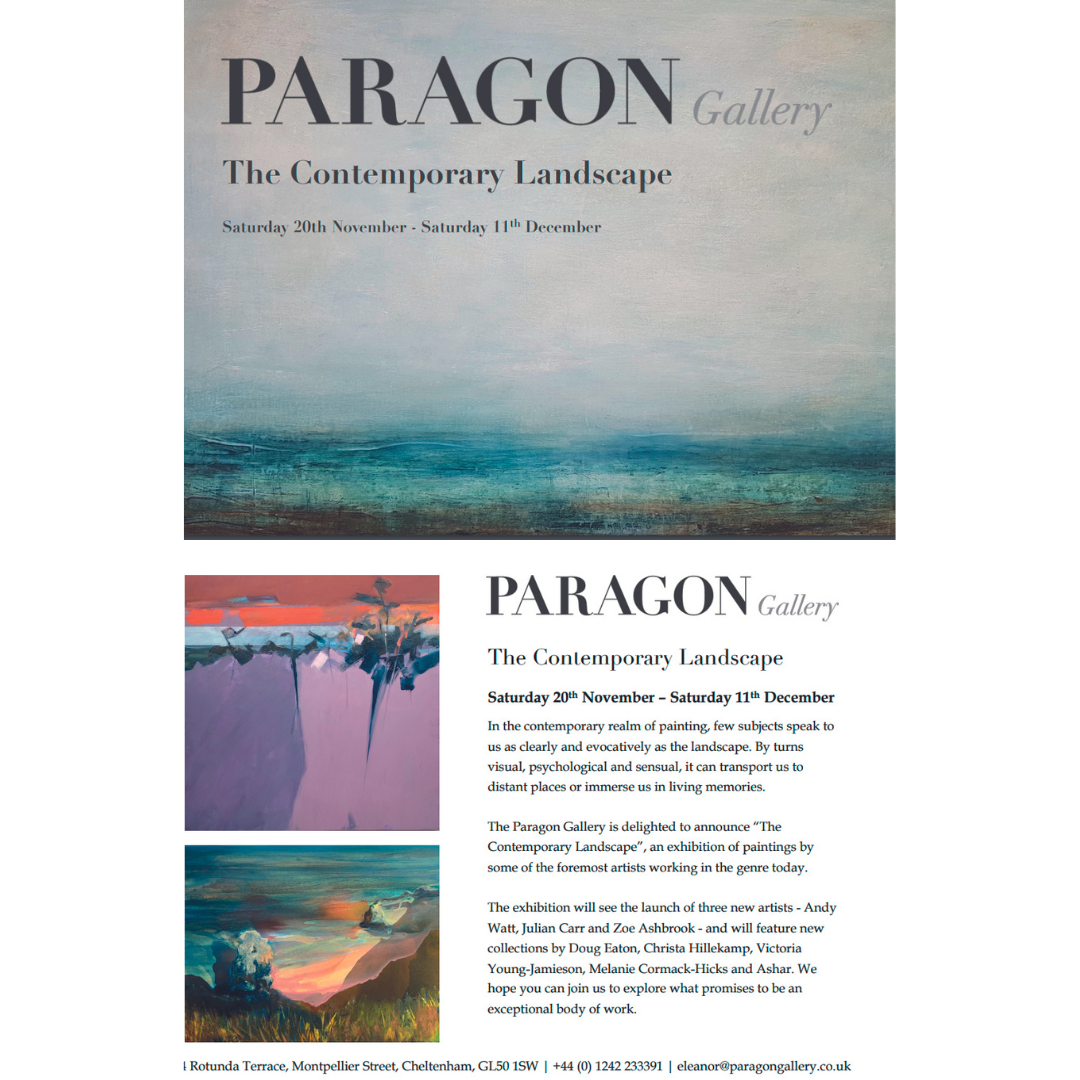 Little Buckland Gallery Littoral Exhibition
16 October – 21 November 2021
A celebration of where the sea meets the sky and the land.
Open daily 11am -4pm and Thursday evenings until 7.30pm. Or book a private appointment outside these hours to come and 'gallery bathe'.
If you are unable to visit the gallery during the exhibition all the work in the
exhibition is available to purchase from the website shop