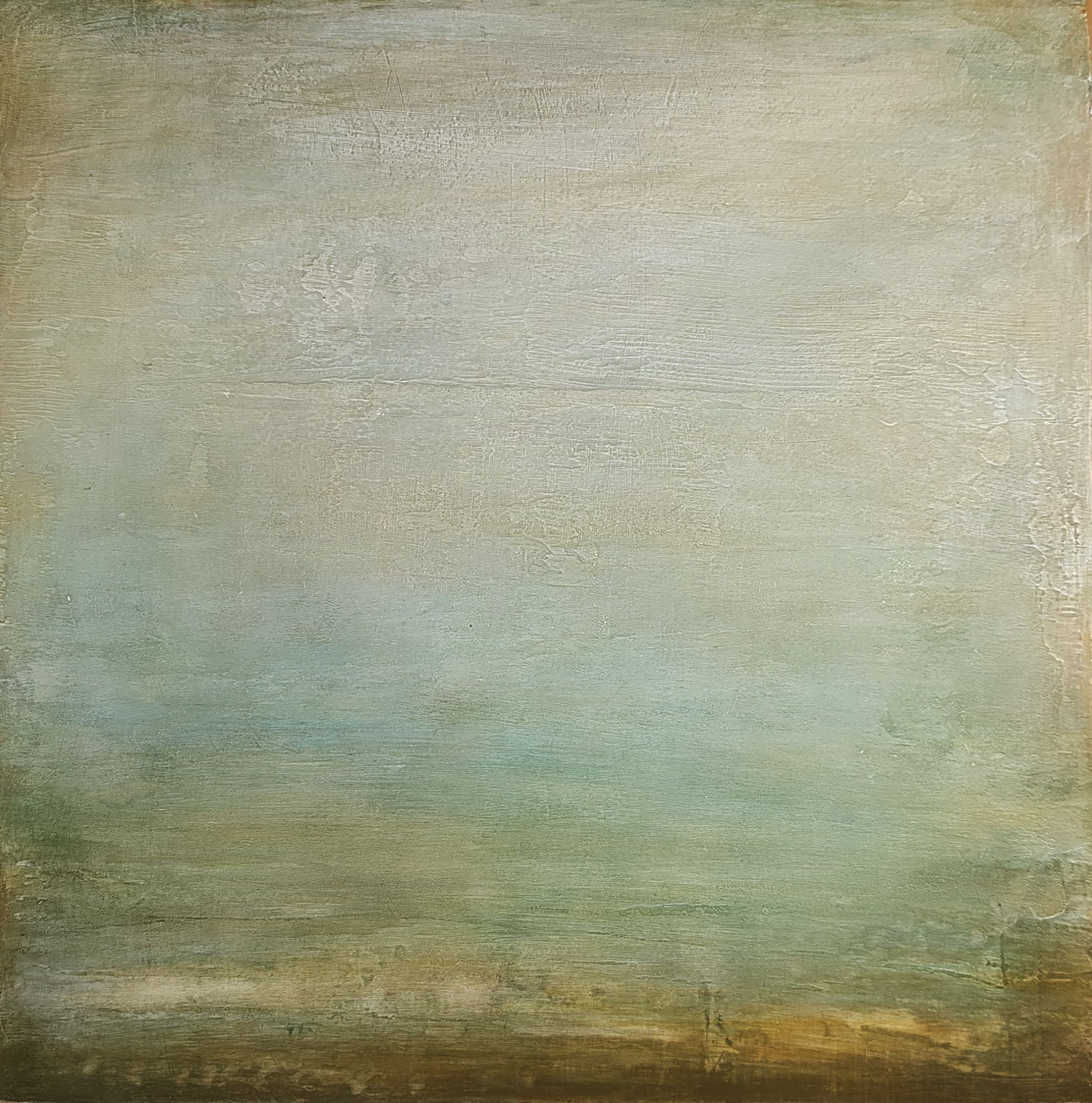 Experience of time, landscape and memory.
I seek to offer a sense of the felt experience of sensory and emotive responses to place, memory and the passage of time.
Observation is key to my experimental practice. Capturing moments and responses within photographs, video and sketchbook drawings; helping me soak in features which draw my attention. Moments of quiet, mindful observation enrich the memory and deepen the experience of connection to a place and experience of time.
In the studio memories are explored intially through quick intuitive drawings. As expressions of the remembered felt experience these drawings reveal as much of the unconscious as well as conscious memory.
Working with layers, paintings evolve organically through a repetition of adding and subtracting, scrapes, scratches, delicate and bold movements. Providing the opportunity for the unexpected, serendiptious responses to emerge while creating a rich tapestry of mark making and history within the work.
The goal is to intrigue the viewer to look closer. To be rewarded each time by a new discovery within the delicate subtlety of colour shifts and the quieter, softer details, enticing the observer to find their own unique connection within the work.
Originally from Cambridge, and having enjoyed living in a number of places around England I am now based in Gloucestershire and studying an MA Fine Art at the University of Gloucestershire.